In this article I will share how to create Flip Cards in Divi using a free plugin.
The plugin we will be using is Flip Cards Module for Divi. It is a free plugin which is available for download from the WordPress plugin directory.
The first step is to install the plugin on your website. If you are not sure how to install a plugin then you can read this article how to install a WordPress plugin.
Here is a preview of how the flip cards will look by the end.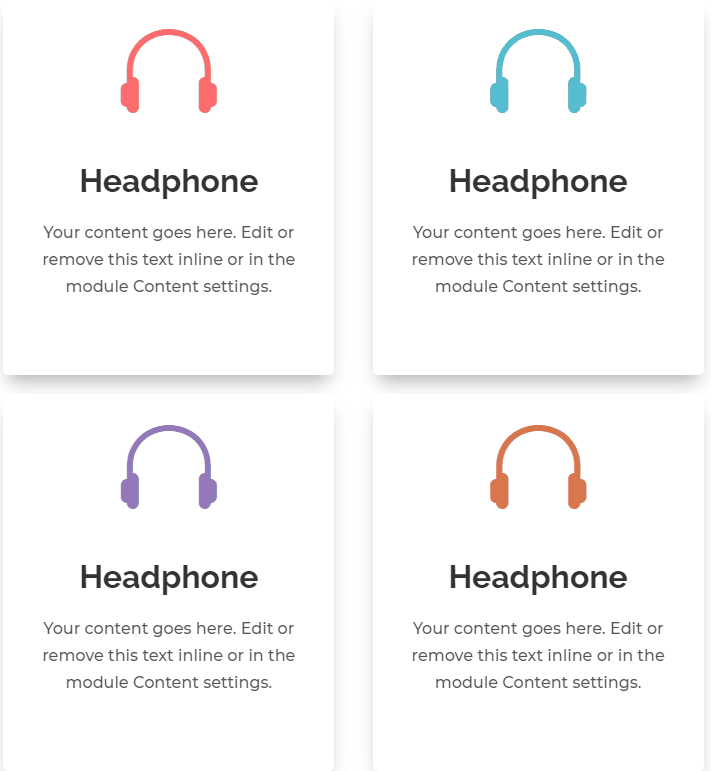 Adding Flip Card Module on a Page
Once you have successfully installed the plugin on your website the Flip Cards module should appear in your Divi Builder. If you had the page already open before you installed the plugin then you will have to refresh it.
If you are having trouble finding it in the list of modules then you can use the search bar to find it.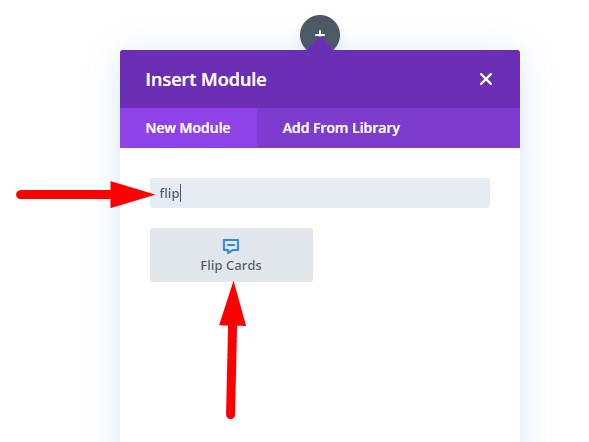 Adding Content to the Flip Cards
The content for the flip cards can be set inside the Flip Cards Settings > Content > Content toggle.
There are two tabs in the toggle. The first one is for the front flip card and the second one is for the back flip card.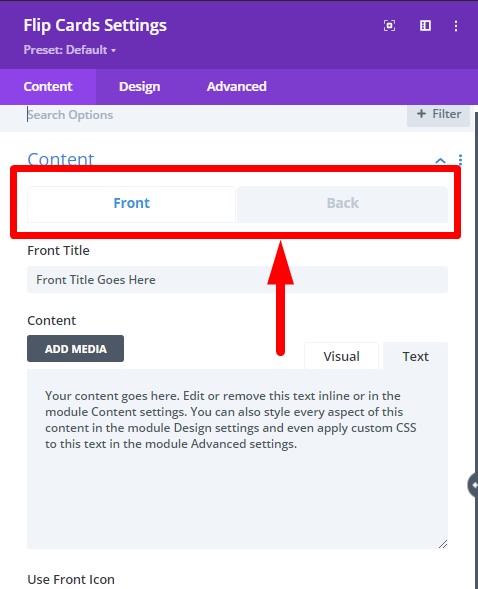 Lets update the Front Card settings with the following details.
Front Title : Headphone
Content : Leave default
Use Front Icon : Yes
Front Icon : icon_headphones
Front Background Color : #ffffff