In this short article I will share the steps to edit the footer credits in the Divi theme.
When you first install the Divi theme it has the text Designed by Elegant Themes | Powered by WordPress present in the footer by default.
By the end of this article you will be able to remove the design by and powered by text or replace it with your own custom text.
This article is part of the Getting Started with Divi Theme series. If you are new to Divi then I will recommend you check out the page. It answers some of the most frequently asked questions by new users.
Now lets get started.
Edit Footer Credits in Divi Theme
You can edit the the default footer credits through the Theme Customizer. Below are step by step instructions on where to edit the credits in the Theme Customizer.
Go to your WordPress Dashboard > Appearance > Customize.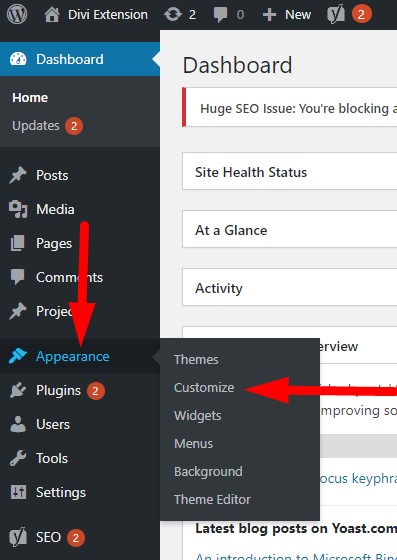 On the Theme Customizer menu open the Footer options.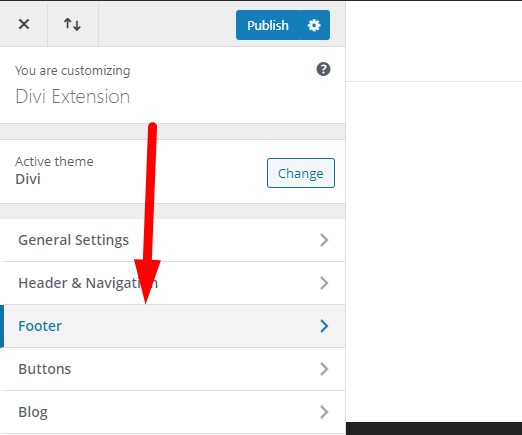 Then open the Bottom Bar options.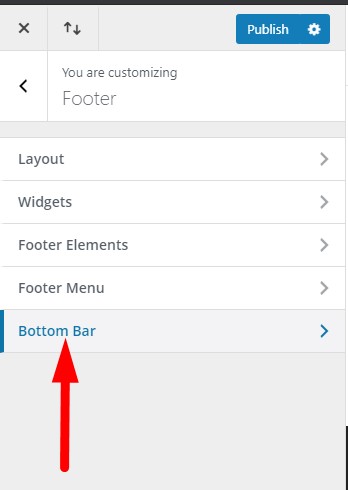 You can edit the footer credits in the Edit Footer Credits text box. You can preview the new text as you enter it in the Edit Footer Credits input box.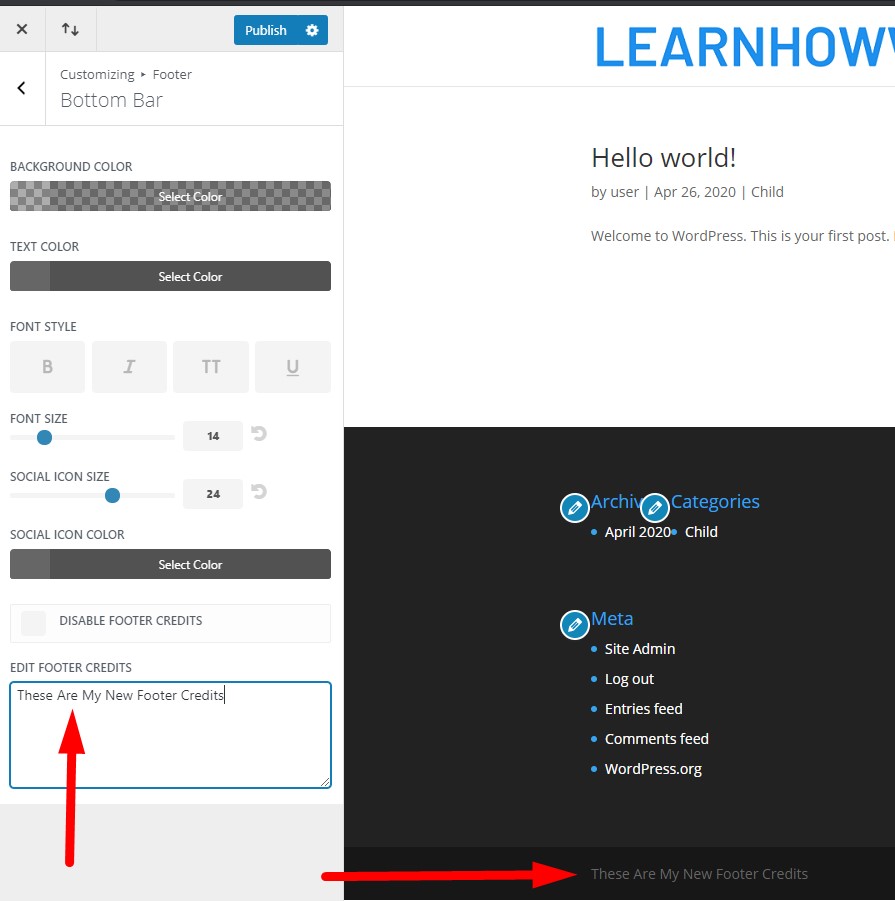 If you want to disable the footer credits from the theme. Then you can check the Disable Footer Credits checkbox. It will disable the input box to edit the footer from the Theme Customizer. And also hide the credits from the footer itself.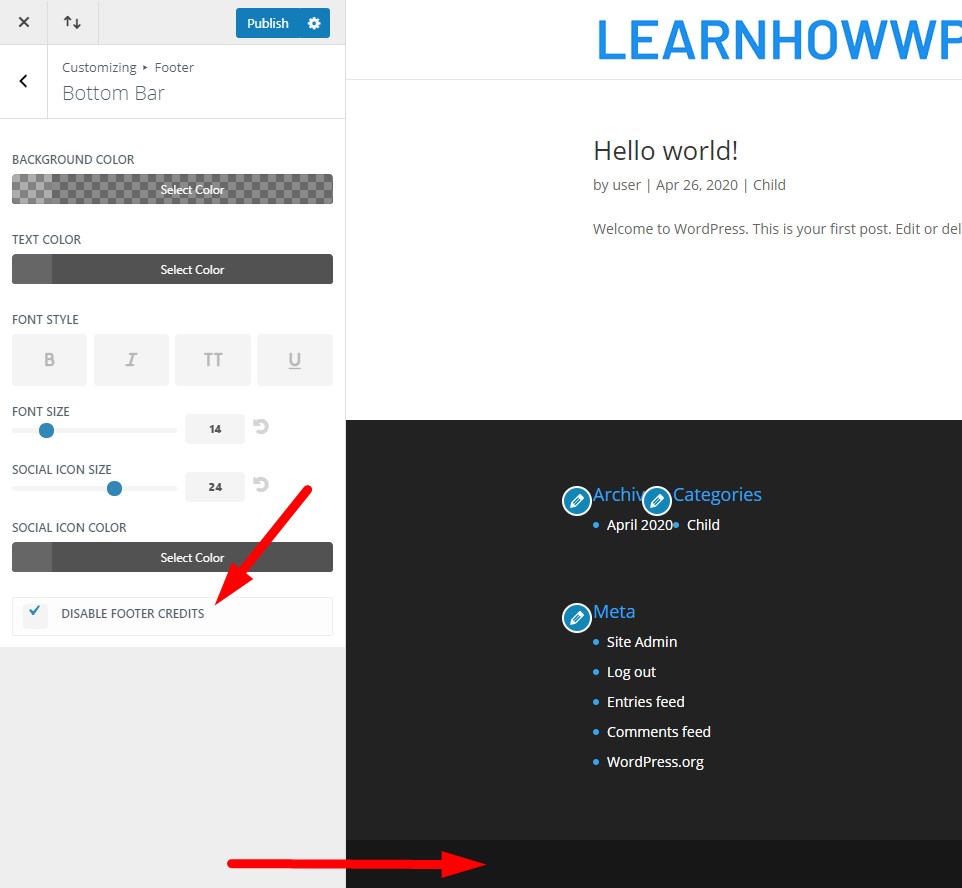 Once you have made your changes to the footer text you have to press the Publish button at the top of the page.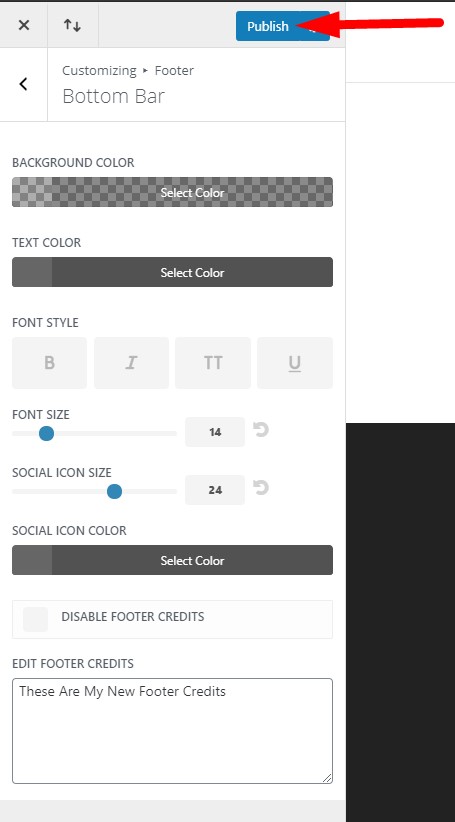 Don't forget to subscribe to the Newsletter to receive the latest tutorials in your inbox. Leave a comment below if you found this helpful or have any questions related to this tutorial.
Here are some other Divi tutorials that you might like.