In this article I will explain why the "Edit With Divi" link or option is missing from the Pages/Posts list.
When you go to any Post Type Archive page in WordPress Dashboard such as the Pages list, Posts list, Projects list or any other custom post type you see a list of posts that you have added to it. It looks like the image below.

As you can see in the above image the "Edit with Divi" link is present. However if the "Edit with Divi" option is missing for you then you can re-enable it by following the steps below.
Enable "Edit with Divi" link from Divi Theme Options
The link is missing or disabled because a specific setting in the Divi theme options is enabled.
Go to your Dashboard > Divi > Theme Options > Builder > Advanced.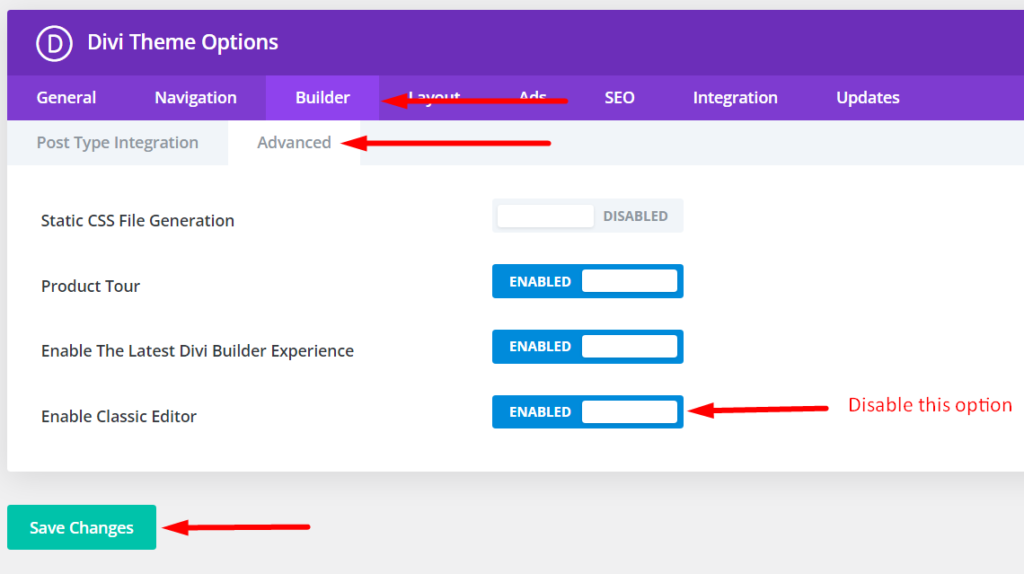 On the bottom of this page you will see the Enable Classic Editor setting. This needs to be disabled to get the "Edit with Divi" links back on the post type archive pages.
What should I do if I need Classic Editor?
If you need the Classic Editor for your website and need to keep it enabled then you can still use Divi Builder to edit your website. The "Edit with Divi" link is not the only way to edit your pages or posts on your website using Divi Builder.
1. View Page to Edit it
To edit any page or post on your website with Divi Builder when the "Edit with Divi" link is missing you can press the "View" link instead.

2. Use "Enable Visual Builder" button to Edit the page with Divi Builder
Once the page is open you can click on the "Enable Visual Builder" link in the admin bar to edit the page using the Divi Builder.

By following the steps, you should have figured out how to enable the "Edit with Divi" link. Or found an alternative way to edit pages with Divi Builder.
Here are some popular tutorials and article from the blog that you can read next.
Leave a comment below if you have any questions. Don't forget to subscribe to the Newsletter to receive the latest tutorials in your inbox.